We are privileged to invite you for the Brazil Japan Startup Forum 2019 in Sao Paulo, on 22 Nov. (Fri).
With guests from Japan and Brazil, it would be a beneficial opportunity to approach noticeable startups and businesses.
Please visit here to register.
In this blog, we are honored to introduce our guests of the forum.
Mr. Yasuyuki Hamada
Founder of Agri Info Design Ltd.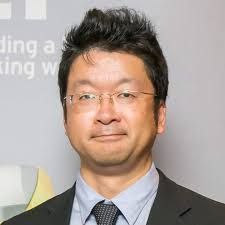 Yasuyuki Hamada
Born in Hokkaido in 1970. After graduating from Hokkaido University Faculty of Agriculture, joined Biological Specified Industrial Technology Research Promotion Organization. After engaging in inspections, evaluation tests and research and development of agricultural machinery, he was seconded to the Ministry of Agriculture, Forestry and Fisheries. After working for 2 years in basic agricultural policy development, returned to the National Research Organization for Agriculture and Food Industry and engaged in research and development of automation technology for agricultural machinery. Established Agri Info Design Company in April 2014 and developed tractor driving support application "Agribus Navi". Currently working on research and development of agricultural automation systems. Entered the Brazilian market.