We are privileged to invite you for the Brazil Japan Startup Forum 2019 in Sao Paulo, on 22 Nov. (Fri).
With guests from Japan and Brazil, it would be a beneficial opportunity for you to approach noticeable startups and businesses.
Please visit here to register.
In this blog, we are honored to introduce our guests of the forum.
Mr. Pedro Dusso
CEO of Aegro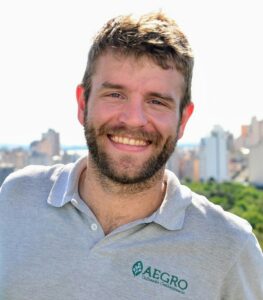 Pedro Dusso
Pedro Dusso holds a master's degree in computer science from the Technical University Kaiserslautern (Germany) and is now an agtech entrepreneur, co-founder and current CEO of Aegro. He is fascinated to understand how farms work – from small family farms to large rural businesses, but even more fascinated by why so many of them don't work.