News Summary
The Brazilian court ordered a Brazilian delivery app Loggi to formalize its work relationships with all the motorcycle drivers working for Loggi in Brazil. in the country, according to a release on 6 December. The court has also required Loggi to pay US$7.2M in compensation.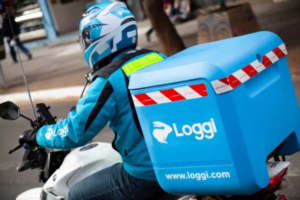 Unfair competition by absence of work relationships?
Approximately 15,000 drivers work for Loggi in the country. Loggi became a unicorn with a market value of US$1B in June, after raising US$150M investment by SoftBank and Microsoft etc..
In the sentence, Labor judge Lvia Lacerda Menendez stated that Loggi promotes unfair competition since the absence of employment relationship exemptions the company from paying taxes and labor charges, which puts it in economic advantage over other companies in the segment. "The law preserves free competition, but not unfair competition, as we all know. Nor is the right to undermined property, as all private property must fulfill its social function, "the judge explained.
The decision requires Loggi to register in electronic system all professional drivers registered in its system who have been active in the last two months. The term is up to three months. About the decision, Loggi did not respond until the publication of the report.
What we learn from this requirements to Loggi | Necessity of contingency plan to external regulatory
Formal work relationships in Brazil seems a serious burden for the companies due to their higher costs, since they are obliged to make contributions in the name of employees to some governmental funds and to the public pension system.
We are not sure whether this situation is within Loggi's expected scenario or not. However, UBER also faces similar issues in several countries.
Therefore, startup companies that provide better services and prices would need to prepare the contingency plans to manage such external regulatory risks, organizationally and financially.
Source
https://veja.abril.com.br/economia/justica-reconhece-vinculo-trabalhista-entre-loggi-e-motofretistas/
https://www.reuters.com/article/loggi-labor/brazil-court-says-delivery-app-loggi-has-to-formalize-work-relationships-idUSL8N28G50A