In the Forum Review vol.1, we covered the whole picture of the forum and Opening Remarks session by us, Brazil Venture Capital.

From vol.2 onwards, we will deliver series of 18 sessions by guest speakers.

This time, we would like to pick up "Envisioning a Drone-Enabled Future Society" by Soki Ohmae, Drone Fund!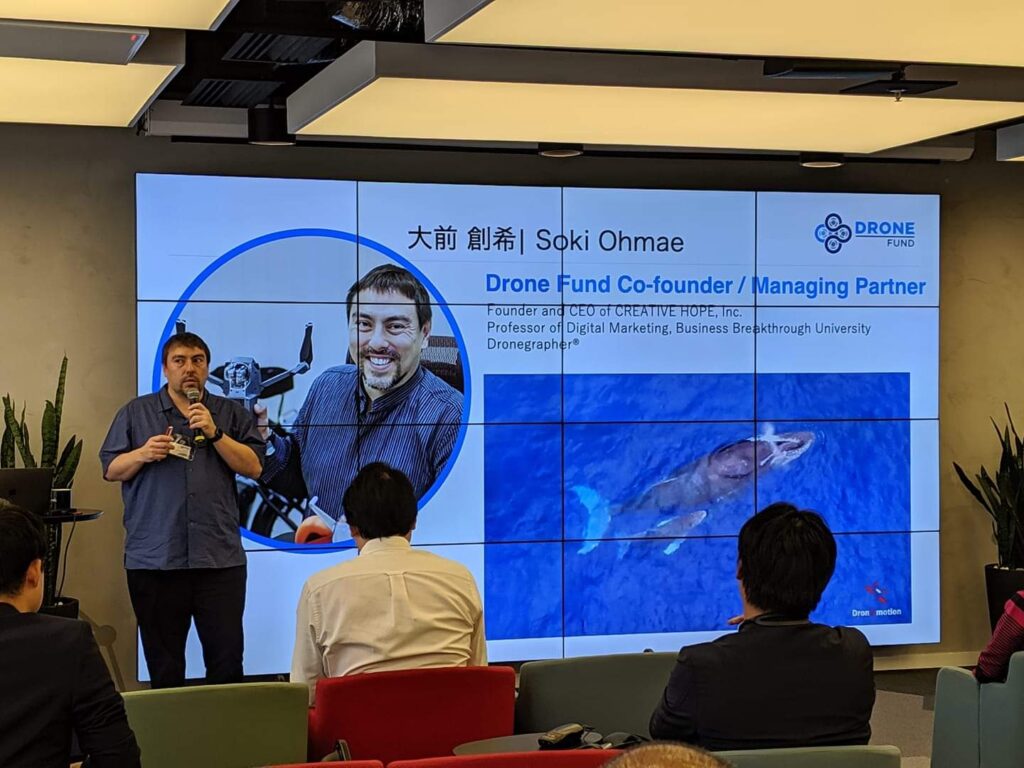 "Envisioning a Drone-Enabled Future Society" by Mr. Ohmae
Corporate profile "Aim for Altitude"
The Drone Fund, a Japanese venture capital specialized in drone industry, was established with the philosophy of contributing to the development of drones and air mobility technologies in the world. Large Japanese companies and investors participate through LP investment. Drone Fund I raised US$15M in January 2018 and II raised US$50M in April 2019. The news of investing in ARPAC, a Brazilian agricultural drone company, triggered by our forum last year is also noticeable.
Investment strategy and portfolio
Invest in all areas of drone and air mobility, including software, hardware and service integration.
・ Drone Fund I (procure US $ 15M in 2018): Invest mainly in 22 Japanese companies
・ Drone Fund II (Procured US $ 50M in 2019): Invested mainly in 8 companies in Japan, Malaysia, Norway, USA and Brazil
The investees include the Agri Info Design and ARPAC, which also gave the presentations in the forum. In addition, the Drone Fund has a function as a facilitator that promotes partnerships between Japanese companies and overseas companies, and an advisor that matches LP investors with start-up companies.
Developing the international competitiveness of the Japanese drone industry
Drone Fund has launched DRONE iPLAB, a specialized company, to support the IP strategy of investee companies, and is also putting effort into creating an environment that enhances the international competitiveness of Japanese drones. In general, each company's intellectual property strategy tends to be neglected, and it was clear that Drone Fund's sincere attitude toward drone society to maintain and support the soil environment.
Advisory function to government by internal public policy department
Government regulation is the key to the spread of drones. The Drone Fund has set up its own public policy department and has provided the government with advice on drone operations. These movements are expected to create drone-related rules more smoothly and serve as a bridge to the promotion of the Japanese drone industry.
Deregulation of drone use by the Japanese government
Through the enthusiastic efforts described above, the Japanese government will move to "Level 4", which will allow drones to fly outside the human eye in 2020. These external factors will also be a tailwind for the entire drone industry.
Entrepreneur community "Chiba Dojo®"
Chiba Dojo® is a community for companies and entrepreneurs, led by Chiba, the founder of the Drone Fund. Dojo is a major platform for entrepreneurs, and supports growth through the "Chiba Dojo Boot Camp" once a half year and collaboration through a monthly mentorship program. About 40 Internet companies and 11 drone companies are participating. Recently, a boot camp was held in Shenzhen, China, the world's drone city, and it seems that efforts were made to build relationships with local companies and acquire advanced drone technology.
"Cheaper, Faster, Better and Safer", drone solves diversified social issues
All social issues such as the declining birthrate and aging society, climate change, aging infrastructure, and natural disasters cannot be overcome with the solely conventional spirit. In this sense, "cheaper, faster, better and safer" drones play an important role. For example, in agriculture, the introduction of drones is expected to improve productivity as well as young people's participation. In logistics, it seems effective also in cities like Alaska. In terms of human mobility, it would be possible to move from Kamakura to Roppongi in about 15 minutes by utilizing the "highway in sky" through air mobility, eliminating congestion and contributing to the avoidance of economic losses. There is also an aspect of entertainment such as drone racing, therefore the field of its activity seems diverse further.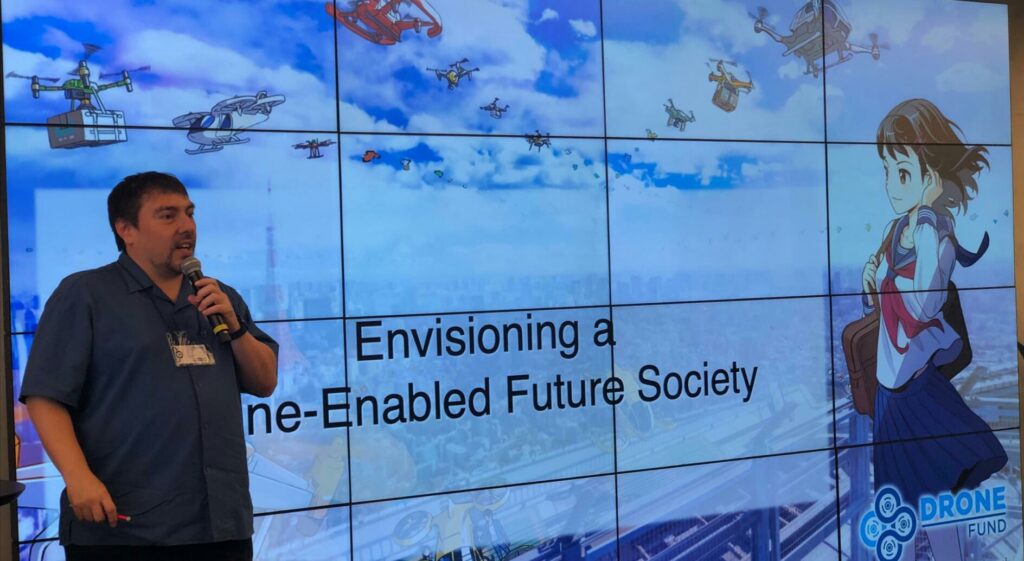 We sincerely appreciate the insightful presentation!!