Brazil has one more unicorn, or startup valued at over a billion dollars – this time from a sector quite different from the usual fintech or mobility players. Mobile game company Wildlife Studios received a US$60M and its valuation reached US$1.3B.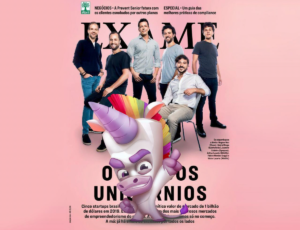 Team of Wildlife
Corporate background
The game multinational was born in 2011, created by entrepreneurs, engineers and brothers Victor Lazarte and Arthur Lazarte. The mobile gaming company has grown by an average of 80% over the past six years. Wildlife Studios expects to reach the 2 billion mark by the end of this year. Some of its 70 titles are Sniper 3D and Tennis Clash. The company operates on a "freemium" business model, notes Brazil Journal, meaning that (like Fortnite) it does not charge users to play but only to purchase things if they wish to accelerate progress. The distribution of users is almost the same as the spread of smartphones, with about 40% in Americas, 30% in Europe and 30% in Asia etc.. Currently, Wildlife both develop and provide games, but in the future it will also support the provision of games developed by other companies as "Publishing as a Service".
Changes in the mobile game market and Wildlife's first mover advantage
In today's mobile gaming market, the key is how companies access end users. The app stores are full of competing games, Apple and Google are charging around 30% commissions, and the profitability for game developers becomes more severe. According to CEO Victor Lazarte, "At the time of its founding in 2011, the competitiveness of the mobile game market was not high, so we needed to provide high-quality games first. Then Wildlife could establish a solid position." He talks about Wildlife's first mover advantage.
Investors
The investment was led by the US fund Benchmark Capital, which has already invested in businesses such as Instagram, Riot Games and Snapchat. Other round investors are Javier Olivan, Facebook social network executive; Ric Elias, co-founder and CEO of Red Ventures; Micky Malka, partner of the Ribbit Capital fund; Divesh Makan, Partner of ICONIQ Capital; and Hugo Barra, Facebook's VP of VR and longtime mentor of the company. Prior to the current round, the company had only one outside investor: Bessemer Venture Partners, an investor in technology giants LinkedIn, Skype, Twitch and Pinterest.
Benchmark General Partner Peter Fenton, said the company is "well-positioned to take more than its fair share of the mobile gaming market." Brian Feinstein, a partner at Bessemer Venture Partners, said it's been "exciting" to watch Wildlife evolve "from a small studio with a single hit game to a global gaming studio with 60 successful titles.
Remarks of this investment
The investment is also notable for several reasons. First, a $60 million Series A is huge anywhere but particularly in an emerging startup scene such as Brazil's. Secondly, becoming a unicorn at the A stage is not exactly typical. And while unicorns are not common in Brazil, they are popping up more regularly. And thirdly, it is fact that Latin American startups are raising money from global investors, which is becoming more common.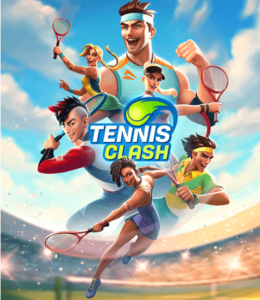 Tennis Crash, one of the best seller games in Wildlife
Plan with this funding
Wildlife Studios said the company will use the new funding to accelerate talent hiring, improve game quality and help other developers bring their own games to market.
The project has 500 employees in offices located in Buenos Aires (Argentina); Dublin (Ireland); Sao Paulo; and San Francisco, Orange County, and Palo Alto (United States). Wildlife Studios has already attracted talent from companies like Riot Games (creator of the League of Legends game), Sony, Free Market and OLX.
Implications from this news
This news describes that there would be another potential in segments other than fintech that could be steadily matured in startup market. Therefore, with keeping eyes on fintech, we could also pay attention to the other segments (ex. edtech, foodtech etc.) that have not been caught up. In addition, investment from outside Latam nations seems to expand following growth potential in the region.
Source
https://revistapegn.globo.com/Startups/noticia/2019/12/empresa-de-games-wildlife-e-o-mais-novo-unicornio-brasileiro.html
https://news.crunchbase.com/news/brazils-newest-unicorn-wildlife-studios-raises-60m-series-a-led-by-benchmark/
https://braziljournal.com/wildlife-brazilian-mobile-gaming-unicorn-valued-at-13-billion-by-benchmark