In the forum review vol.1, we took up the whole picture of the forum and opening remarks by Brazil Venture Capital. After vol.2, we will deliver all 18 sessions in a series. This time, we'd like to introduce a session of "Venture Capital in Brazil" by Laura Constantini of Astella Investimentos.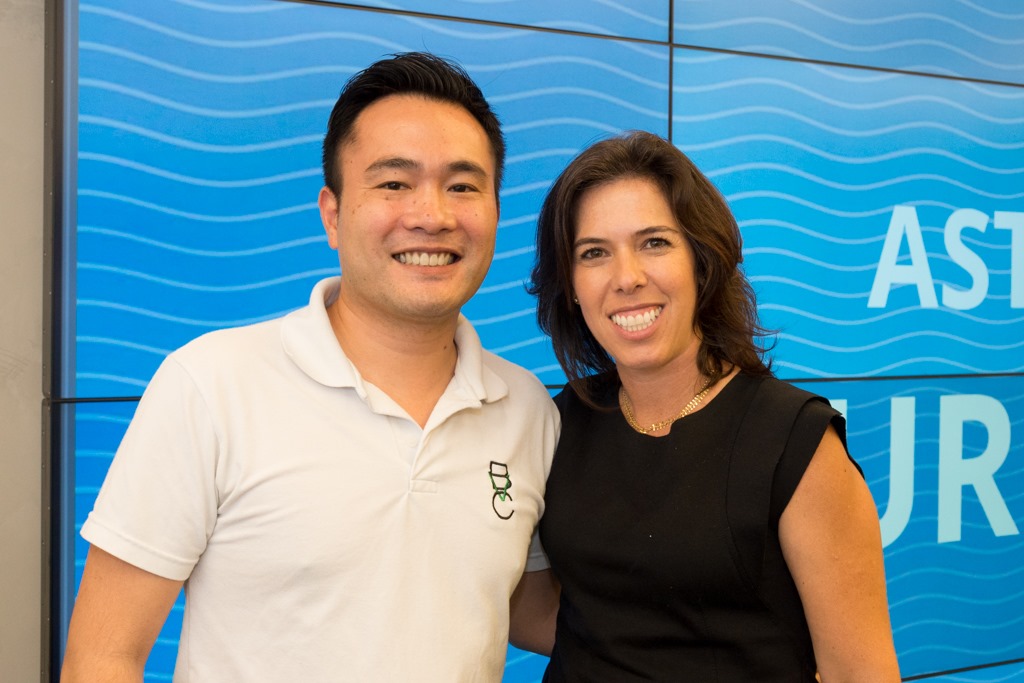 Astella Investimentos – Laura Constantini and Brazil Venture Capital – Mitsuru Nakayama
Session Summary
In our Brazil Venture Capital article, we have also talked about the development of the Brazilian startup ecosystem and the soil of the birth of unicorns. That momentum is expected to continue in 2020. Ms. Laura Constantini, the founder and partner of Astella Investimentos, a female leader in brazil's venture capital industry, said the company's past steps, strategies and she talked about trends in the Brazilian startup market and its future prospects.
Company Profile
Astella Investimentos was founded in 2008 with the aim of helping entrepreneurs who want to change brazil's future. Mr. Constantini, who has a high financial expertise from his work experience with Banco Santander, and Rigonatti, who has worked for M&A at Cicerone, Mr. Chalfon, who has a long experience in media advertising at Loduca and others, and Mr. Sato, who is the founder of Ciatech, will be involved in the Brazilian online education market.
As for Mr. Sato, he also published an interview with Brazil Venture Capital Nakayama in "Entrepreneurto the Future Brazil." Please take a look at the same. )

Team of Astella Investimentos
At a glance of Astella
Since its establishment in 2008, Astella Investimentos has developed investments in early stage tech companies in Brazil. As the numbers below show, it has contributed to the development of startups.
– 3 funds – Astella Journey I, II, III
– 30 investment destinations
– 5 exits
– 1.74 times valuiation for Astella Journey I, 3.05 times for II
– 10.4 times the amount of funding (for the next round after Astella invests)
At a glance of Astella Investimentos
Investment strategy of Astella
They evaluate companies with our own criteria and select investment destinations based on our own criteria for optimal distribution (customer acquisition costs), customer experience (lifetime customer value), and value chain (capital investment). There are a total of 36 criteria, and due diligence is performed on both qualitative and quantitative aspects such as products, processes, and people. After the investment, they will support the investment destination in the phase of strategic development, execution, follow-up, and cultural building over a span of 18 to 24 months.
In addition, the results of the three funds "Astella Journey I, II, III" are mainly shown in the table below. The scale and IRR are also steadily expanding. In addition, "Astella Journey" is scheduled to be launched in 2020 and beyond.
| | | | |
| --- | --- | --- | --- |
| | Journey-I | Journey-II | Journey-III |
| Since | 2008 | 2014 | 2017 |
| Focus | Pre seed, Seed | Pre seed, Seed | Pre seed, Seed, Series A |
| Number of investing | 11 | 7 | 15 ※planned |
| Exits | 4 | 1 | – |
Position of「Astella Journey I, II, III」
Example of investees
n the session, three companies were introduced as an example of an investment destination. Omie sessions will also be introduced on the blog at a later date, and SaaS's business model will provide ERP-related services. We invested in Series B in 2014, the same as the year we founded our company. Sallve is a consumer skin care venture that was founded in 2018 and received a stake from Astella that year. Resultados Digitais was founded in 2013 by SaaS, a marketing company that Astella invested in in 2015. All three companies are expected to have significant returns of approximately 70% or more. In addition, the sectors and business models of the investment destinations are also characterized by a variety of points.
Conclusion
Astella Investimentos has been supporting start-up companies by investing in a multidisciplinary area since 2008, when the startup ecosystem and investment environment were not fully developed. The company's upswing is expected to contribute not only to the development of the Brazilian startup market, but also to the rise of female leaders like Constantini.
Philosophy of Astella
Introduction of Ms. Constantini
Founder and partner of Astella Investimentos. She is one of the female leaders in brazil's venture capital industry. Mother of two children. He majored in business administration at Brazil FGV, a top school in South America, and worked for Banco Santander in Brazil and New York. Later, edson Rigonatti, a co-founder of Astella and a high-dichotomy in communications technology, met him at the time. Considering the balance of life work, he moved to Cicerone Capital in 2005 and worked with Rigonatti on M&A deals. Founded Astellas in 2008. In venture capital, in addition to the solidity of finance, the emphasis is on entrepreneurial humanity and diversity.
Thank you very much for your thought-provoking and valuable lecture!