News Summary
Grow, which was born in 2019 after a merger between Brazil's Yellow, which provides share services for bicycles and electric scooters, and Grin, Mexico, which manufactures electric scooters, announced the sale of its business to Mountain Nazca, a South American investment fund, on March 11. Nazca is also the largest shareholder in companies such as Peixe Urbano in Brazil and Grupon. According to grow's statement, the company will continue to operate in three Brazilian cities (Curitiba, Rio de Janeiro and Sao Paulo) and Argentina, Chile, Colombia, Mexico and Peru. Roberto Álvarez Cadavieco, Vice President of Mobility at Grow, will be the global CEO of the Grow Group. Just a few days ago, I just announced the news of Grow's reorganization of its Business in Brazil, but it seems that the management is getting worse. I'd like to explore what's going on in the sharing mobility industry.
★ Check it together★
News | Grow, the world's third-largest sharing electric scooter company, to review its Brazil business
Three things to watch out for in this news
1) Grow is the third largest in the world, but its business performance has deteriorated further since the announcement of its restructuring last month.
2) Demand for sharing electric kickboard and bicycles has a social impact, and while it is robust, it is required to manage profit-oriented rather than sales.
3) In the sharing electric kickboard and bicycle market, other major players are also struggling with high costs, and there are cases such as withdrawal from the market or bankruptcy.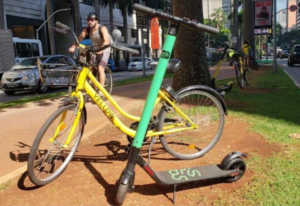 Yellow Bike and Grin Electric Kickboard
History of business sale
In 2019, Yellow, Brazil, which provides share services for bicycles and electric scooters, and Grin, Mexico, which manufactures electric scooters, merged in 2019 to create grow. There were also reports of softbank's $150M investment. The market capitalization is expected to be US$700M in the post. Grow has sold its business to Mountain Nazca, but plans to continue operations in three major Brazilian cities and south American countries. "In the future, we want to turn to a management that focuses on quality rather than sales rather than quantity," said Cadavieco, ceo, but there are no specific cost-cutting measures or business model conversion slated to change, and there is no uncertainty about how profitability will improve in the future.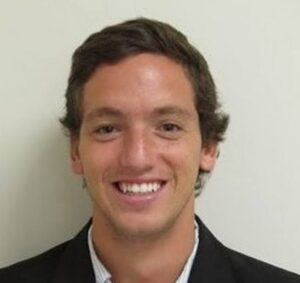 Cadavieco to become Global CEO of Grow Group
Other companies also struggled
As we mentioned in the news of grow's business restructuring the other day, Lime, a sharing electric scooter company from the United States, has decided to withdraw from Brazil in just six months. The company raised us$455M in total, and while the monthly top line was steady at +20%, repair and maintenance costs increased and the total was in the red. While the sharing electric bicycle and scooter market in China is expanding, profitability leaves challenges. Industry giant Ofo, which has raised US$22M, is facing bankruptcy. In 2018, Softbank jointly entered the Japanese market, but withdrew in just six months (Softbank's investment of US$10M was reported).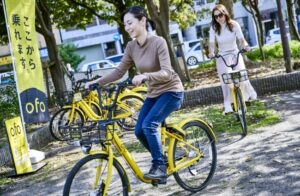 Ofo, a leading Chinese company that withdrew in just six months from its joint expansion into Japan with SoftBank
Suggestions from the News
Demand for sharing electric scooters and bicycles, including social benefits such as congestion mitigation and environmental protection in South America and China, is robust. On the other hand, the high cost structure of management and repair makes it difficult for a single company to operate its business continuously. It was highlighted again that this situation has occurred regardless of country or region. Against this backdrop, there are three major options for the future: local government sponsorship, mergers between companies, or cost absorption through scale benefits like Uber. In addition, the indicator of "quality rather than quantity and profit than sales" is likely to apply not only to the sharing electric scooter industry but also to other tech industries in terms of business continuity.

Reference
https://revistapegn.globo.com/Startups/noticia/2020/03/fim-do-crescimento-qualquer-custo-grow-anuncia-venda-para-fundo-de-investimentos.html