Today, we would like to introduce noted start-up company for Health care/Elderly,
There are 2 backgrounds of today's topic:
Several Institutions is interested in finding out opportunities for the advancement of Japanese start-up in these genres
The average age in Brazil is 31 years old so it is young. From now on, there will be a lot of chances of such genres for the near future (average age in Japan: 48.4 years old).
Today, we are focusing on below points in order to pick up start-ups
There are many products to approach for Brazil market(It Become Low barrier for advance)
Enough experiences in Japan. Ex) Award of contest / Introduction by Media
So, Let's introduce each 3 Start-up from Japan for one by one.
Unirobot(AI Robot for family/Elderly)
SOUND FUN(Sound speaker for Elderly)
Cure app(Medical care/Online meditation app)
Unirobot (AI Robot for family/Elderly)
They have been established since 2014. Their mission is "Make a world that Human and robot could communicate with each other". It means their product "Unibo" can help a family in daily life and would become a member in the family,
Their main product is an AI robot for helping daily life for the elderly and Children. It is called for "Unibo". Unibo has a lot of functions to help them in daily life. Main characteristics are 3 points:
Easy operation through Touch panel: Not only by sound but also by touching
Analysis of the emotion of each person: Unibo can communicate according to conditions
Customer can arrange Unibo's program: Automated learning
And, there are Experiences of the business contest:
ILS in 2015: It was selected for TOP 10 company from 500 company
Wantedly Business hacker award on 2016
In these senses, I have recommended points for Brazil market. There is a culture for having housekeeper in Brazil. Unibo can be replaced for it because of AI analysis. AI analysis has not still been expanded for families. It is important how to make the market understand this value and ROI for this AI robot.
SoundFun (Sound speaker for Elderly)
SoundFun has been established since 2013. Their mission is "Make world happy through good sound". The trigger was that the father of their founder became difficulty in hearing due to the elderly.
Their main product is "MIRAI SPEAKER". This characteristic is to create sounds that people in difficulty in hearing also can hear. Their know-how is inspired by Phonograph. MIRAI SPEAKER has the technology from Phonograph called for curved surface sound. Curved surface sounds are heard by even people in difficulty in hearing,
They also have some award in the business contest in Japan.
Business innovation award in 2015
Start-up world cup in 2018: Top 10 company in Japan
I have recommended points for Brazil market. They have a catchy product for the elderly market. And they have opportunities for corporation market because many Japanese companies are utilizing MIRAI SPEAKER (Airline company etc)
CureApp (Medical care/Online meditation app)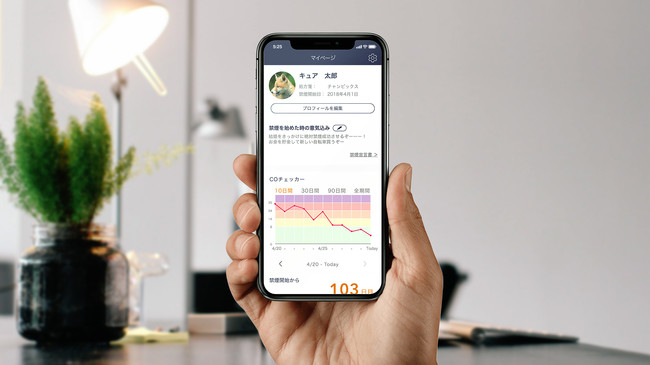 They have been established since 2014. Their mission is "Re-evolving 'therapeutics' with software". According to the founder Kota Satake, this concept was inspired by one research when he was in a graduate course. He is a doctor as well as a founder.
It focuses on "Behavior modification" for patients by using this application. In online Application, it can give patients several medical assistance. (e.g. medicine prescription / personal assistance for behavior)
Their strength is below 4 topics:
Several medical evidence for the application
Their application is regulatory approved and clinically validated.
Optimized assistance for each patient
It can give personal assistance through the analysis of behavior.
Increase the frequency of meditation care for patients
Doctor prescript this app meditation and it can advise more frequent than in hospital
Possible to get trend/data for patients accumulated by application
A doctor can grasp the situation and provide optimized Meditation by this application data.
They also have experiences in Japan.
Their application for preventing smoking was verified by clinical tests on 2019
It was selected from the Next Enterprise program presented by the Ministry of Economy in Japan
I have recommended points for CureApp. In this condition of Covid-19, Optimization of medical care by the hospital will be important in order to increase opportunities for every person. Especially for Brazil, Case of Covid-19 has been still a lot. It can be helpful for a medical institution to solve the lack of doctors/chance of medical care.
Today, just 3 Start-ups was introduced.  Additionally, I believe there are much more potentials of Japanese start-up for health care genre in Brazil.
Thank you so much for looking at my article.